I have gotten caught up with my project picture taking, so be prepared for an inundation!

Firstly, in the spirit of the origins of this blog, I present to you my first crocheted blanket. It is still not "finished" because I never got around to weaving in the ends (bad Marieke!), but it was "mostly finished" a couple years ago. I love it in all it's purpley, lacey, coziness.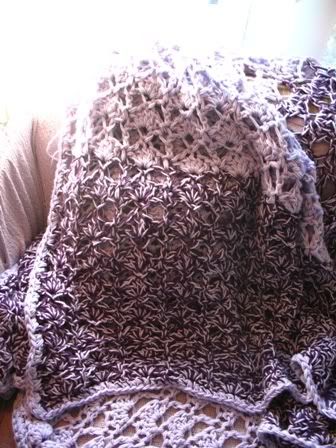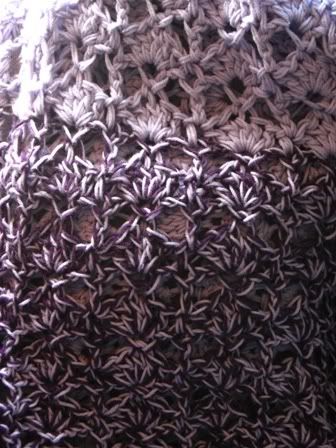 Secondly, on to some knit items in the works (notice, I have no completed projects, just more WIPS, ha! As my friend Jenn put it "You're really ADD with your projects"):

The first item, of course, is the Rebecca Sweater I'm about 1/3 of the way to the armhole shaping now (6-7ish inches).




The Dream Swatch (12ish inches):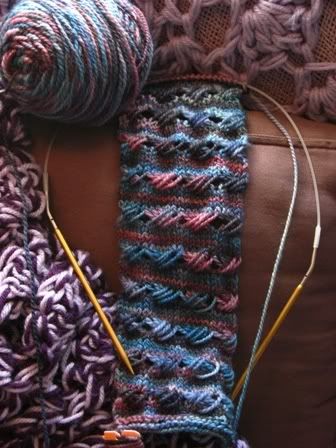 The "Java Cozy Scarf" (named after the Java Cozy I crocheted for my mom, which inspired the scarf) - this is my own design (alternating blocks of stockinette and reverse stockinette) and it's working up fast on size 13s (I hate this yarn though - Red Heart "Light & Lofty" in Pheasant - it's not fun to work with).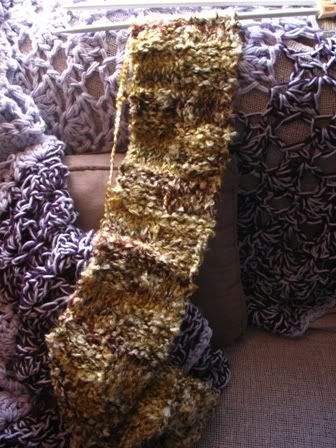 Here is my first project on DPNs, first hat, and first "in the round" project - a baby hat (although I think I may have gauge issues to work out since I changed from garter to stockinette stitch).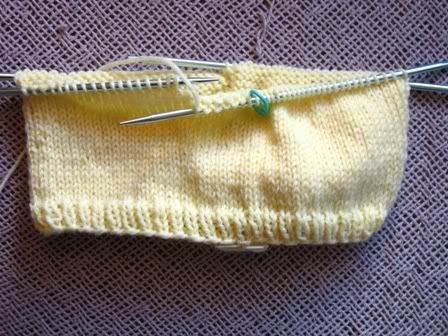 Lastly, I got this book for Christmas...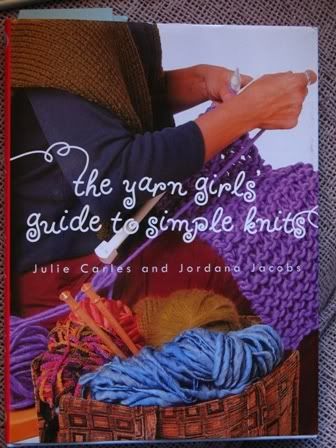 ...and I decided that I need to make a sweater that I can actually finish before it gets warm again, so I'm going to make this one (but longer):




I matched gauge with Caron Simply Soft in Raspberry (it's more red than this picture lets on) for this sweater, so it's the one I'm making (I tried to match gauge on another sweater from a different book, but that didn't really work, so I'm going with this one). Since it's two strands of yarn at once, it seems like it's gonna work up quickly (yay!).

Oh, and going back to Jenn (a very close friend of mine), she is now officially the first person I've ever taught how to knit. I gave her a skein of Thick & Quick Woolease that I got from Chauntel's stash-purging, and let her borrow a pair of size 11's and off she went making a scarf in garter stitch (I'll teach her to purl next). She caught on very quickly (nice, even stitches) and got really into it. One skein wasn't enough (she was nearly through it after about 2.5 hours of knitting), so she's gonna buy a couple other colors to add on.

Yay for knitting! Now if I can get one of these projects finished!