Evidence of my newfound addiction. I saw the update on K&P's blog yesterday, stopped by after picking up Nathan from work and bought a hank, once I got home, I cast-on for a skinny Clapotis.




PS: It is actually "Indigo"

I've also had some other projects going on lately. This is a puzzle version of The Kiss by Gustav Klimt. We bought it over a year ago (maybe even two years now) and never got started on it. This is what we've gotten done in the last week (and we weren't watching TV or movies all last week). IT IS RIDICULOUSLY HARD. I didn't think it would be this difficult. I've been working on it on my lunch breaks and we've both been working on it in the evenings.

It's 1000 pieces (there are actually some in a box off to the side, so that isn't even all of them) and 26x17 inches.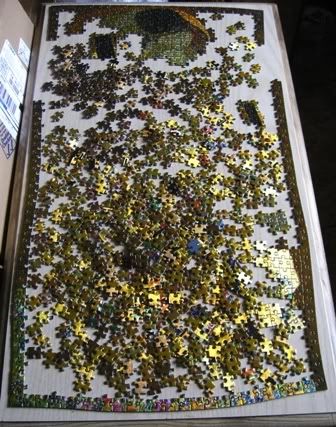 This is the Home Resource Binder I recently put together. A reference guide to our family, if you will.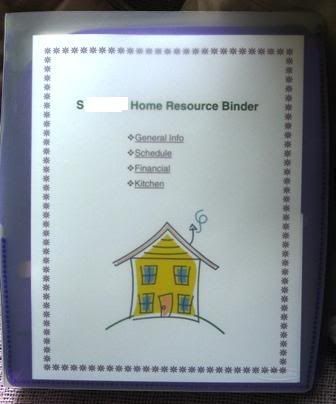 Notice the lovely decorations instead of the Ugly Black Bar. Hee.